CAPRIDROID: A Virtual Guide for Caprine Producers
Rándolph Delgado Fernández

Center for Bio-feed Research (CIBA), Morón, Ciego de Ávila, Cuba

Juan Libera Frómeta

Computing and Electronics Club for the Youth, Ciego de Ávila, Cuba

Guillermo Barreto Argilagos

Faculty of Science Applied to Industry, Ignacio Agramonte Loynaz University of Camaguey, Cuba
Citas
ALTIERI, M. y TOLEDO, V. (2011). The Agroecological Revolution in Latin America: Rescuing Nature, Ensuring Food Sovereignty and Empowering Peasants. The Journal of Peasant Studies, 38 (3), 587-612.

FLORES, J. y RAMÍREZ, C. (2013). La política académica del Sistema de Centros Regionales, Aquí Centros Regionales, 64, 39-48.

JANUS, A. (2012). Towards a Common Agile Software Development Model (ASDM). ACM SIGSOFT. Software Engineering Notes, 37 (4), 1-8.

KHURANA, H. y SOHAL, J. S. (2011). Agile: The Necessitate of Contemporary Software Developers. International Journal of Engineering Science & Technology, 3 (2), 1031-1039.

PATEL, A.; SEYFI, A.; TAGHAVI, M.; WILLS, C.; LIU, N.; LATIH, R. et al. (2012). A Comparative Study of Agile, Component-Based, Aspect-Oriented and Mashup Software Development Methods. Technical Gazette, 19 (1), 175-189.

SILVA, T.; SELBACH, S.; MAURER, F. y HELLMANN, T. (2012). User Experience Design and Agile Development: from Theory to Practice. Journal of Software Engineering and Applications, 5 (10), 743-751.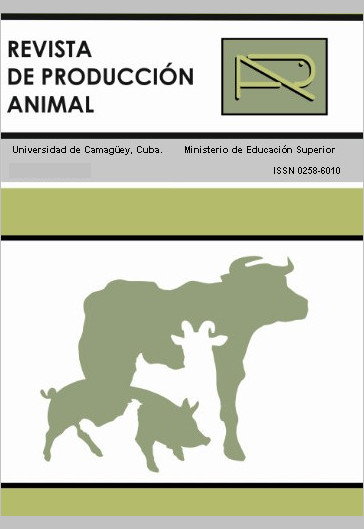 Derechos de autor 2018 Revista de Producción Animal
Esta obra está bajo licencia internacional
Creative Commons Reconocimiento-NoComercial-SinObrasDerivadas 4.0
.