Social impact of research in the Rodas municipality, Cuba. Case study in the Agro Industrial Processes Degree
Gladys Elena Capote León

Universidad de Camaguey, Ignacio Agramonte Loynaz

Noemí Rizo Rabelo

Dr Bachelor in Philosophy, PhD., Full Professor, University of Cienfuegos (UCF), Cuba:
Resumen
This paper covers the social impact of scientific research in the Agro industrial Processes Degree in the Municipality of Rodas, Province of Cienfuegos, Cuba, in the 2012-2013 period. The main results achieved are associated to a three-stage procedure: diagnostics, impact measurement, and result assessment. The first stage includes a municipal characterization and classification of research by topics and local bodies, based on a set of tools created for that purpose. The second stage measures the social impact of research in the location. It includes variables (research in context, knowledge and innovation of applied results, and impact of research management in the municipality). Additionally, it considers a set of indicators for each variable. The third stage comprises result assessment of each variable and indicator. The procedure was validated by expert´s consensus, and guarantees assessment of appropriateness, viability, and applicability, which provides local governments outline scientific and management policies according to the needs and priorities identified in the location.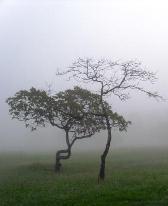 Cómo citar
Capote León, G., & Rizo Rabelo, N. (2016). Social impact of research in the Rodas municipality, Cuba. Case study in the Agro Industrial Processes Degree. Agrisost, 22(1), 21-34. Recuperado a partir de https://revistas.reduc.edu.cu/index.php/agrisost/article/view/313
Sección
Artículos científicos
Derechos de autor 2018
Copyright ©Agrisost/ (CC BY-NC-SA 4.0)
Esta obra está bajo licencia internacional
Creative Commons Reconocimiento-NoComercial-SinObrasDerivadas 4.0